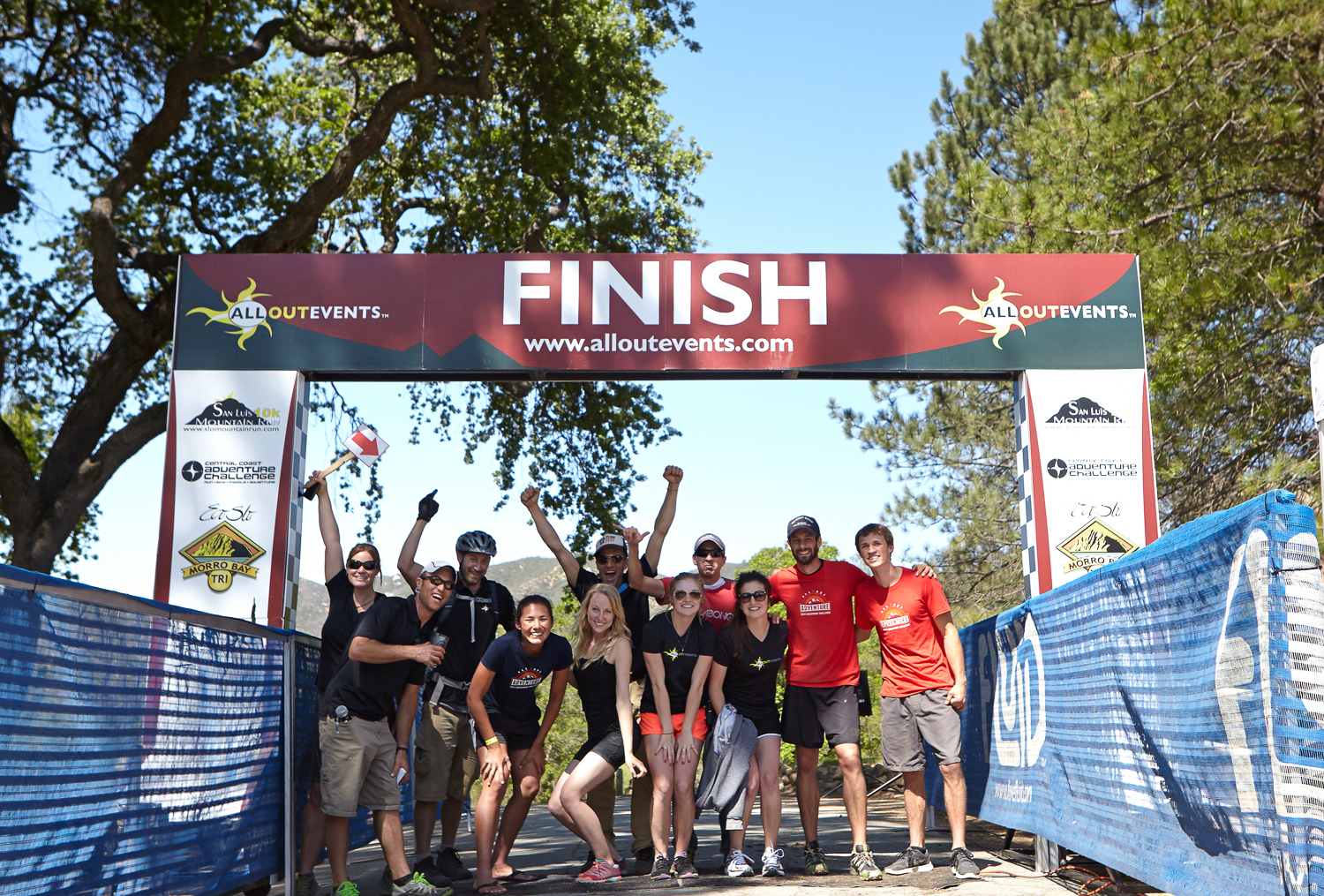 Local event company seeks ambitious intern!
Position Description:  All Out Events is a dynamic event company based in Los Osos, CA. We are comprised of a husband and wife team, along with part-time employees who come together during events to pull off high logistics multisport adventure experiences for its participants. This fall, we will be undertaking three major events back to back: September 16: The Orangewood Foundation Adventure Race (on Catalina Island); October 15: 12 Hour Adventure Race (local), Nov 5: The Morro Bay Triathlon (local).
We are looking for an enthusiastic, outdoorsy team player for an internship spanning from July 1 – Nov 15 with potential to expand into regular employment beyond that period.
You will work alongside the owners of the business remotely and in their home office, learning the ropes of everything from marketing to customer service to event set up and take down. We do not require regular hours, as needs will be varied and sporadic week-to-week and actual event day preparation will be long hours.
By the end of the internship, we hope that you will be prepared to enter into a position knowing how to:
Promote events effectively with sponsors, participants, and partners
Communicate with diverse athlete populations about their needs in person, by phone, and online.
Work with the land managers and authorities that oversee the event and venues.
Work with our nonprofits to enhance racer and nonprofit benefit.
Collaborate with a part-time team of enthusiastic, experienced event staff.
Use tools such as Google Documents and ASANA to manage event budgets, volunteers, staff, timelines, etc
Cycle through a number of day-of roles working with our staff, athletes, and volunteers.
Have the confidence to improve on systems already in place
Grow existing events with new approaches and insights
Tow a variety of trailers
Design and set up a venue
Requirements:
Able to lift a minimum of 50 lbs
Able to walk/stand for 12 hour days
Regular access to a computer, Internet, and a mobile phone
Basic knowledge of Microsoft Office Suite
Fluent in English
Desired qualities:
Detail oriented
Flexible schedule
Team player
Confident and proactive communicator
Ability to be firm but friendly
Position Terms:
You will receive a stipend of $250/month with all related expenses paid
Days spent on actual events will start at $250 day: this includes setup, take down, and working the event
Hours per week vary, but 5-15 hours is a good range to expect depending on the ambition and availability of the candidate.
Event days typically start at 5 am and can go until 9 pm. As long as we have staff working, we expect you to be present and contributing. All Out Events is an all-hands-on-deck team.