The All Out Events Guide to Great Sporting Events Book
From 5k to 500k, the complete guide to starting and running a successful and profitable outdoor, human powered event.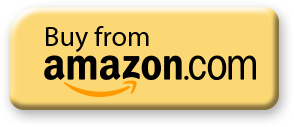 ---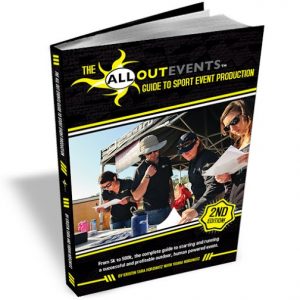 Capitalizing on over a decade of experience producing diverse events and series, All Out Events brings you information on marketing, organizing, hiring, course, design, volunteer management and more.
Whether it's your first event or 100th, you'll find tips inside this event book  for race and event directors for the entire process. We guide you from start to finish with information on:
Founding your own event business
Working for other people as an event producer or race director
Choosing and working with a non-profit
Working with land managers and authorities
Choosing your course
Branding, marketing, and developing your website
Seeking sponsorship
Budgeting
Hiring and managing staff
Race/event day preparation

Let us take you through the steps to a successful event
Determine goals of the event. For whom are you doing this? Is it a market that exists and you'll be sharing or one you have to create?
Determine scope of work for event. Create a discovery document that serves later as your operations manual.
Create and evaluate a budget. How much will this cost to put on? Where will the money come from? Where will it go out to? Determine if this is a worthwhile event based on goals for the event.
Set the price or profit that makes enacting the scope of work and budget worth pursuing.
Secure a contract and deposit if hired for the event. The deposit should be considered seed money for efforts prior to the main payback. This includes business overhead, paying yourself, marketing, and the like.
Create a timeline of deliverables based on scope of work.
Work on deliverables, keeping to timeline and evaluating priorities as deadlines approach.
Profit!
Get our FREE budget template to get a taste of what awaits!