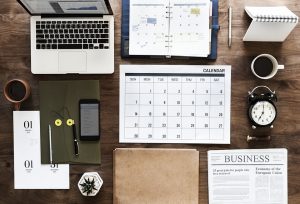 Today I sat in my annual tourism board meeting to support our request for local funding. The thing that kept coming up again and again is how small events (aka, put on with shoestrings by a non-professional team) needed more support, support, support.
TBID committees are a huge win-win. They are regional (city, county, state, even country) organizations that are usually comprised of engaged community members and hoteliers looking to bring tourism dollars to cities and put "heads in beds."
Heads in hotel beds = more money for the local economy, and sometimes a lot more. It's good for everyone. Hoteliers will tax themselves and then use the funds to stimulate tourism.
The first thing an event planner needs to know is about that – because that's some solid feed money for a well organized event. But they have to put it toward marketing, and you have to be pretty good at marketing to convince them you're worth their money when everyone wants it, too.
Anyway . . . the one thing I know after doing this for a long time is that most event producers are crappy marketers. You get into event production because you love that aspect of it. If you build it, will they come? Not these days, when there's a million different things clamoring for your attention at all times.
So, how can TBID up their game?
By providing one piece of crucial support for event businesses: a concierge.
As I'm sitting there listening to complaints I myself had at one time, and at the same time, felt my brain churning in ways in which I could help these people (but I can't, because my time is extremely finite these days), I settled on the concierge idea. Someone whose job it is to know what events are going on, who the city is supporting, and helps event producers support each other.
Mostly, because I have a lot of resources, I wanted to run up to everyone presenting and offer something – but it just isn't realistic. What if someone else did it for me? Paired nonprofits with event producers, sponsors looking for exposure with the right events, knew where to find resources. . .
For example, TBID generally has a table at events, why not have someone that contacts people for collateral and helps guide what it could look like? This same person would know what's going on, and which events would be useful to cross promote to, and send out emails and social media ready images for groups to use. Someone who is like, "Oh, you want to do this? I know the people to do it, meet so and so." TBID could even solicit events, I haven't seen that often, to support those that they already do – want a multiday thing? Help people combine forces! Connection in the community is so key!
I'd gladly have that service instead of the money we get to promote our events. While we are pretty good at marketing, nothing like networking already ripe markets to make them effective. And this is where event planners are weak on time even though it might be the most beneficial thing local events can do. Word of mouth and support of your community has a much higher ROI than a Facebook ad ever will.
TBIDs usually retain marketing firms that market specifically their own brand/website, etc. Encouraging TBID spending to improve collateral they can use (photography, videos, and even perhaps providing the resources for that – like sending an official photographer, releasing press releases, etc) would make a huge difference, too. Leveraging that power by getting events to provide collateral as part of the deal.
But what about events that don't work hard to work with the concierge and make the most of it? Don't support them, pure and simple.
So, TBID needs to actively leverage what they've got in hand (money) in more effective ways than each individual event producer can – scale that thing because otherwise, that seed money just might not be enough for success.
This is true with everything, it's all a sales funnel. We can hand someone money but how they spend that money may or may not be effective. It takes creative marketers to cut through the clutter of everything . . . having the committee hire good people who can do that and who can help up people's games with less resources is a win-win for everyone. If I've got someone actively worrying about my event, telling me where I need to be with what, and maybe even helping me poster, that's way better than cash I may or may not spend effectively.
Growth is the mutual goal, and most organizations don't know what it takes to have that happen. Let TBID provide that!