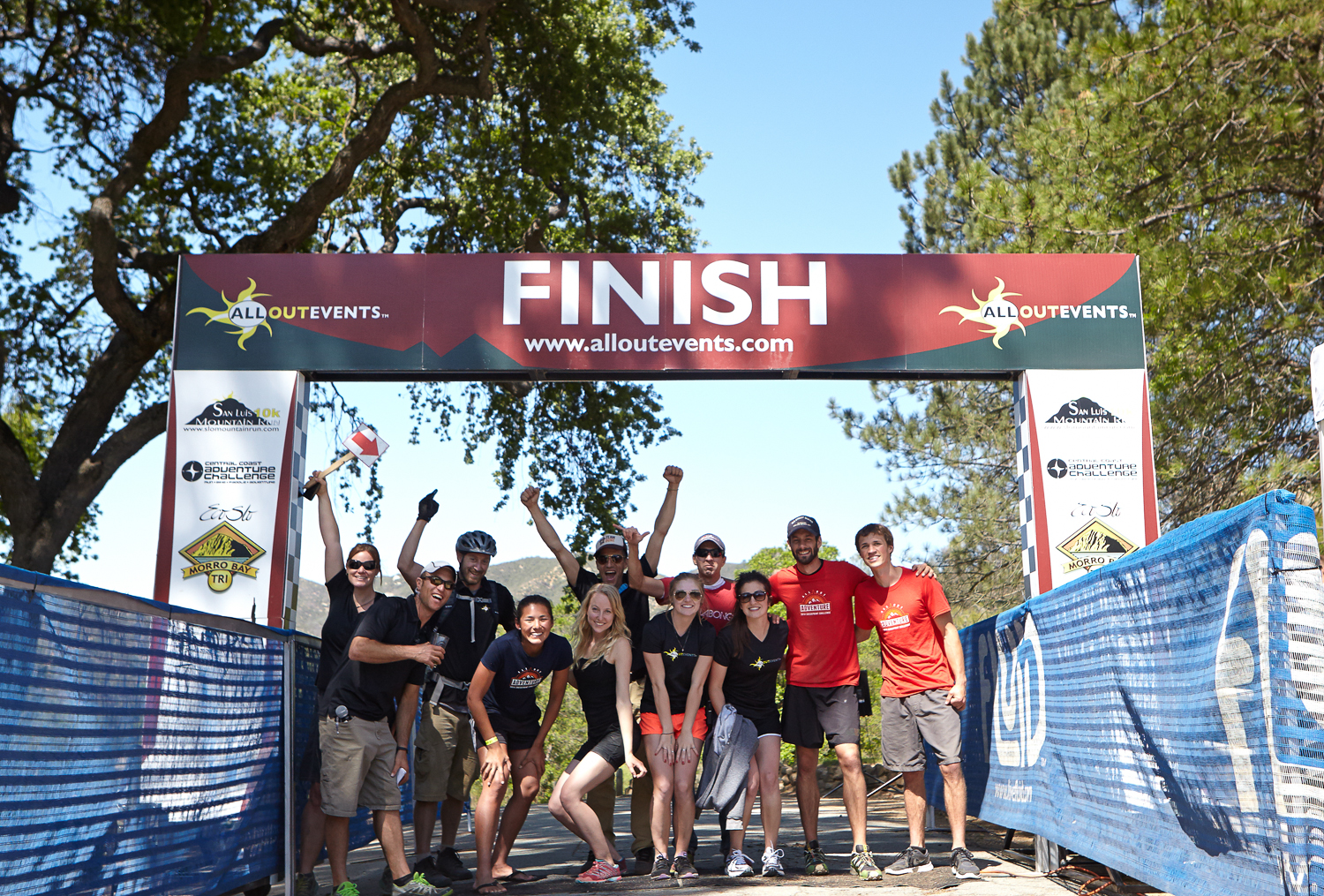 People get into the event business for a number of reasons, but the ones that stick around seem to have two very strong qualities:
The desire to be in the middle of intense action, even when it hurts.
Entrepreneurial spirit
I've been chatting with our intern during our weekly meetings about what she wants to do with her life. She's finishing up at community college here and on the path to moving back home and getting the 4-year degree. She'll be leaving an epic social life and a lot of opportunities. "It just feels like getting that degree is delaying opportunities," she said. And, surprisingly, her parents are also asking her to reconsider finishing that degree.
All of the principals of All Out Events have four year (or more) degrees, but after ten years in the business, we totally get it. We don't need a college degree, we need those two qualities above.
Especially for the kind of work we do. When everything seems to be going to hell at once (and yes, it happens, but hopefully you don't see it), our radios flare up and we call out for support, for reinforcements, for quick-action decisions.  Nobody is there to punch a clock, and everyone is there hoping that the hardwork will pay off eventually.
You don't get people like that by being "the boss" and holding the power for yourself. Sometimes I reckon that putting on high logistics events feel like orchestrating a war. All these factors, civilians, enemies (in the form of problems, nature, complaints), and tons of different angles. There's a reason great generals are there not as top-down decision makers but also as inspirers.
At the end of the day, you've got to be left standing, broken, bankrupt, and ultimately responsible. But hopefully your troops got something out of it, no matter what.
The thing that's missing with the general analogy is the fact that event planning takes a team. A team you can rely on. One you can lean on.
Over time, I've learned that if you've got people with those two qualities, you can give them everything. You can tell them how much money you're making (or not), you can tell them what's going on with marketing, and you can ask them what is going wrong. You're on the same team – you're pulling for the same successes. Moreover, you're not alone when you have to make big decisions. Whether it's hiring or closing up shop, your team is with you and they'll be there to make sure it's not all on you.
That is a blessing. Being the "boss" in events means giving away the "boss-ness" of your relationship and making sure everyone gets what they need to kill it.
When they don't, looking to yourself first for the reason why. Make sure you're quick to see effort and note it – even if it's just "Hey, I saw you do that. I appreciate it."
And if you see fault, go back to navel gazing for a moment – if these people are on your team, what's causing the problem? Can it be addressed proactively by you before you even approach them with your criticism? Many times, the answer is yes. Maybe you need to train them more, prepare them more, or make them understand their role in the bigger picture.
Get out of micromanagement and let your team know what the consequences are. There's no bloated company paychecks or people punching the clock to blame – it's people bruised, bleeding, and tired right alongside you.
Find people that work like you do, and you'll never work a day in your life (and they're fun to go with beers with after it's all over, too)!
That's living.
That's leadership.