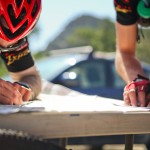 All Out Events is an adaptive organization – we seek to completely fill the needs of the adventure event community, but our efficacy can vary based on our partner's expectations. Whether you're looking to hire us as consultants or whether you're looking to us to help you with a complete execution of event, we need to know where you stand. We're happy to field initial inquiries, give you our impression of whether or not we think the event can work or we can help you. If you are sure you have a need and you're looking for a bid on work, please understand that each event is essentially a start-up business whose success hinges not only on excellent day-of execution but strong marketing and contracts leading up to the event.  We handle partnerships like business partnerships and we will not work on projects we don't feel are viable for the funder (that's usually you, reading this). Because of this, we've prepared an extensive Discovery Document that should help us both get a feel for where you're at in your project, what your needs are, and whether we can fill them and for how much. A couple things to know about working with us:
Remember that our quote will need to include our operational costs as well as our profit – we are not a good company to hire if you're looking to do a small charity 5k. You can totally do it yourself! Check out our basic instructions or buy our book for more detail!
Depending on the scope of the event, a good rule of thumb is that hiring a race producer will likely be 25-50% of your total expenses – but know that when we bid a project, we do not just throw out a number but evaluate the true cost and try to give you something to work with.
We strive to put on quality, world-class events and are not interested in events that focus on cost cutting in favor of profit.
If you're contacting us about mud runs/obstacle course races and have no experience in that particular arena but just want to capitalize on a trend, know that very few of them are profitable. It is an uphill battle to make them work and they are very expensive to put on unless you have special resources (like private land that you own, heavy equipment, etc).
If you're ready to talk turkey, here's our Discovery Document