All Out Events started out primarily offering self-produced events on the Central Coast of California. These events were running, adventure race, and climbing-related.Over time, we've come to focus on event management for outside producers, in whatever capacity they wish. We have national and international experience.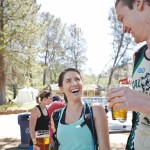 Self Produced Events
Funded, scouted, permitted, promoted, managed, and staffed as a complete entity, All Out Events takes full ownership of all aspects of these events. Net income remains the property of All Out Events.
Third Party Produced Events
Depending on need, All Out Events can be hired out in whatever capacity the hiring entity desires. This might be the complete management of events (with the third party supplying the production money) or it might be ownership of only a few of the tasks/responsibilities involved. Net income remains the property of the third party with a contractual amount and/or percentage of returns agreed upon to go to All Out Events. Offered on a very limited basis.
Event Consultation
Want to put on your own event but don't know where to start? Hire us to do the leg work or teach you how: from budgeting to branding to course execution – it's what we love. Our specialty is finding efficient ways to reduce build time and staff needs. You'll also want to check out our resources care of the All Out Guide to Great Sporting Events.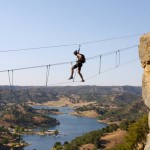 Recreation Park Consultation
We have experience with tourism/adventure startups ranging from zipline parks to rock climbing gyms. Looking to build a permanent obstacle course? Let our experience go to work for you.
Support Staff for Events
All Out Events is available to provide experienced staff to assist at events similar to its own for a per diem cost. Staff is available to administrate one part of a major event, timing, general management, course design, or any other part of putting on an event. We also have a staff of experienced, upbeat, and creative Master of Ceremonies for your event.
Expert Witnesses
We have experience serving as expert witnesses in event and outdoor related trials.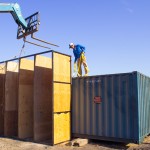 Equipment Rental
All Out Events maintains an inventory of equipment such as sound system, radios and repeater, custom steel bike racks, finish arch, and other essentials that are available on a per-diem basis.
Stunt Rigging
We have worked with film and television crews to secure talent for scenes. Location details are a must. See video for an example of what we do for Gold Rush Mother Lode race.

Site Scouting
Film crew or event company looking for a site? Take advantage of our adventurous nature and let us help you find what you're looking for on the Central Coast.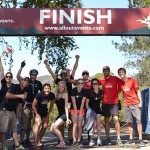 Finish Arch Construction 
We have designed our own portable arch. It's made out of thin gauge steel so it's relatively light, super strong and much less expensive that aluminum. We then put self stick velcro on it and on our coraplast banners. The sections are 4 feet long, 2 feet wide and 10 inches deep. They bolt together with 4 bolts and assembly takes around 10 to 15 minutes. You can add more sections if you want a taller or wider arch. We added the legs with adjustable height wheels for easy mobility once the arch is up and it also serves for leveling out the arch on uneven ground. We've used it as a light truss and and done pullups from the middle of it and it doesn't go anywhere. Ours is just spray painted to keep the rust off but if you want to go all the way you could powder coat it. Let us know if you're interested and we can get you a price from the fabricator.
Obstacle and Course Design/Construction
Our experience in the business can't be matched – between adventure racing, climbing, and other real-world experiences, we construct obstacles within your budget to make them gasp. We use Google Sketchup for all out designs. Want your mud run to be epic, safe, and stay within budget? Contact for details, or see our page dedicated to that.