If you work with people in any capacity, you know that John Donne was right when he stated that "No man is an island." (That goes for ladies, too.)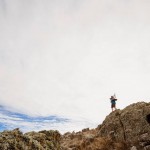 We've been at this event business stuff for ten years (in different company forms, All Out Events is officially five years old) and we've done everything from climbing festivals to mountain runs to mud runs and everything in between – and we do it because we love it.
We were recently interviewed by Obstacle Racing Media because we'd been ahead of the curve on the mud run phenomenon and that fascinated Matt B. Davis. He asked us, "So why didn't you take that idea and run with it like Spartan and Tough Mudder did?"
Why? Because for a long, long time, we were kids putting on events for a community that wanted it. No one thought about dollar signs and investors and 401ks when this stuff got off the ground! We just wanted to be the best and we're still trying hard to be that.
And, despite that, here we are.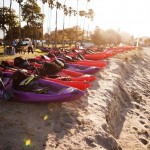 In 2014, we:
Why is that? Because of our team. We've evolved throughout the years, but none of these achievements are possible with out supportive friends, vendors, and land managers. Heck, Santa Barbara made it pretty hard for us to put something on down there, but as soon as it was done, they were on the phone asking us to come back (not this time, guys!).
We owe that to people dedicated to making sure our participants have the time of their lives, from our graphic design team to our day of staff, to vendors we've developed relationships with.
It takes an army to do this right, and we're so grateful to have them, and you.
So what's coming up in 2015, you ask? Nothing's ever set in stone, but here's what we're looking at:
Approaching a new pricing tier system that is not date dependent, but quantity dependent. You get the best deals by being able to buy limited quantities of tickets. Slower sales? You win! Early buyer for a sold-out event? You definitely win. This will help us budget a lot easier than in years past.
Checkpoint Challenge moves to a new date (and we're already seeing record entries) – March 28! We're excited to have partner teams try something new or come back for a new course this year!
Dawn to Dusk celebrates its 10th anniversary by coming home to SLO on an all new course with much of it not open to the public (HUGE thanks to Bob Hill and the City of SLO for figuring out the logistics for that) that will finish in the downtown mission again.
We're bringing back the 24-hour race in a place many people thought couldn't be done: the Eastern Sierra! We'll start the course on Mammoth mountain and finish in downtown Bishop. California locals know that this means some epic adventure in some of the best terrain the state has to offer – and we're looking forward to seeing even more adventure racers come out fro all areas for this reason.
We're looking forward to traveling near and far to assist with other adventurous race producers!
We'll be heading operations for the City to the Sea half marathon and 5k this year
The Morro Bay Tri will be back in November with a new swim course and hopefully a lot more road closures and supports in place thanks to the enthusiasm of the city following the success of this year's race.
The Mud Mash date will likely be moved to the first few weeks of January in 2016 rather than on Halloween weekend – it's unseasonably warm then and beautiful and . . . not a lot going on except being awesome – what a great  way to stay motivated to be in shape through the holidays!
And finally – you heard it here first . . . we're planning on launching something completely new in the adventure race world that will capitalize on the amazing, supportive AR community and finally be able to give you what you want in a less passive way than just entering an event . . . we're not ready to tell you what exactly yet. That's part of the fun. We'll reveal more as 2015 progresses.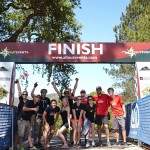 From all of us here at All Out Events to all of you out there – Happy New Year and may 2015 find you in joy, health, abundance, and adventure! We are thankful for all the opportunities you've thrown at us in 2014 and we hope to live up to your expectations in the future!